Department Alert
Masks are required upon office entry
Wapello Building
108 E Main St
Ottumwa, IA 52501
Driving Directions
Contact Information
641-682-5434
641-682-2245
Hours
Monday - Friday
8:00 a.m. - 4:30 p.m.
12:00 p.m. - 1:00 p.m. closed for lunch
Holiday Closures
Public Health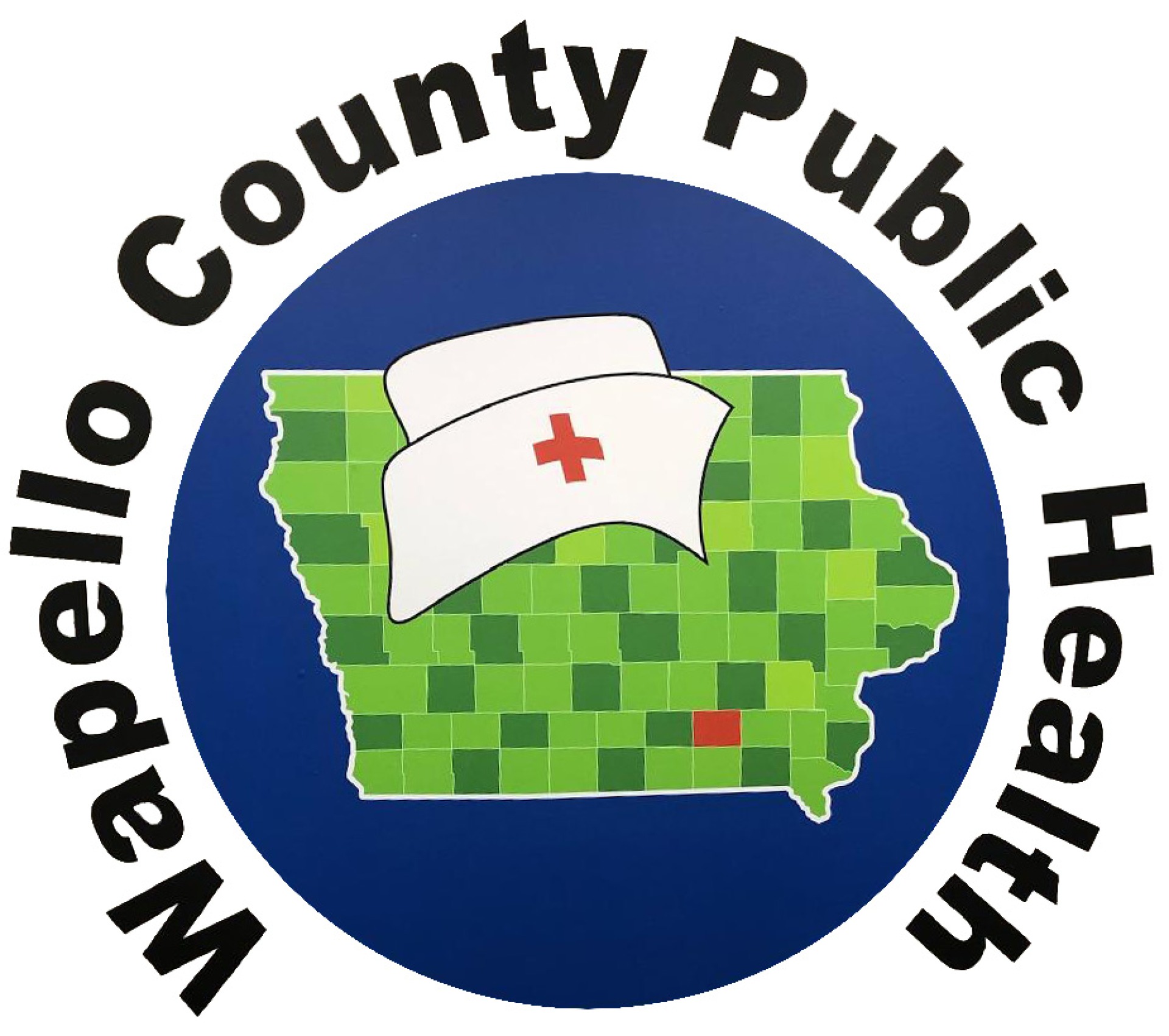 The Mission of Wapello County Public Health is to promote, preserve, and protect the health and environmental wellbeing of ALL Wapello County Residents.
Wapello County Public Health is the county public health agency. The agency is nondiscriminatory regarding race, color, national origin, religion, sex, age or handicap.
Programs and policies are consistent with federal, state laws and regulations.
Services
Services are provided by nurses. A New Program for stable and well clients is the Partners Home Visiting Program. A registered nurse may come to your home to fill pill minders, and insulin syringes to maintain individuals in their homes on a slide fee scale.
The agency does health education in-services, children immunizations, and nursing. The agency does mental health office visits. The agency does communicable disease follow up, which includes direct observed therapy of active Tuberculosis cases and giving medication to latent Tuberculosis cases. The agency has to audit all licensed daycares, preschools and schools immunization records of students annually. The agency is contracted by several agencies to do drug education. The agency is contracted to obtain DNA specimens and send back to the company for processing. The agency works very closely with the emergency manager in emergency preparedness related to disease outbreaks.
---
Map & Directions